Learn How To Create Your Own Courses, The Easy Way


My name is David Vallieres. Since 1999 I've been in the information publishing business and
I've created dozens of courses that have made me millions of dollars.
I create practical courses with actionable content. I save you time, money, and a steep learning curve by accelerating your experience and knowledge level by months ahead or even years ahead.
In this course I show you exactly how I create online courses with examples, what subjects you should create your courses around, how to create outlines, ideation, the tools I use and much more.
Since I created this with the idea of 'starting from scratch' I did not start this course as I usually do with an outline and presentation already completed. Instead, I take you behind the scenes to show you how I do it with nothing to work off of except a blank page!
I even made a huge mistake while recording the course, but left it in to show you exactly how and why things can often go wrong and how to solve the problem!
I've never revealed this method anywhere else so you're getting a glimpse of my course creation process never seen before.
What You'll Discover In This Course:


HOW TO FINALLY REMOVE YOUR FEAR OF CREATING YOUR OWN COURSES
• If you had doubts, fears or experience procrastination about creating and developing your own courses this course on course creation will remove those barriers. Once you see how I do it, and how simple a process it really is, you'll overcome any fears you have of doing it yourself!
LEARN HOW TO DEVELOP COURSES THAT CUSTOMERS LOVE
• Key considerations and assumptions you should make prior to deciding on what course to create is answered.
LEARN TO CREATE COURSES YOU'RE PASSIONATE ABOUT MAKING
• Your enthusiasm for the subject will shine though so what subject do you decide to create a course on? Answered in video #4!
HOW TO CREATE COURSES THAT PRACTICALLY CREATE THEMSELVES
• Outlining is the easiest way to create a course that creates itself. At least it's the easiest way I've found. I show you step-by-step exactly how I do it right in front of your eyes, in real-time.
THE TOOLS, RESOURCES AND EQUIPMENT YOU NEED TO CREATE COURSES
• I've been creating courses for over 20 years and I've made a lot of mistakes and lost a lot of money buying tools and equipment I really did not need. I show you exactly what I use now, why and how much they cost.
DON'T MAKE YOUR WORK HARDER THAN IT IS
• Here's what can happen when you don't properly organize the images, videos and documents you've created for your course: you'll lose track of the order and sequence of when they could be presented to your buyers and you could spend hours, maybe even days straightening everything out. I've developed a few 'tricks' to organize my course 'assets' - images, videos, documents, etc. Once you see how I do it you'll say "duh" but you may have never thought about doing it that way! Don't wait until a disaster happens, organize your course assets the right way, at the very start.
WATCH MY BLUNDER DURING THE CREATION OF THIS COURSE!
•I made a big mistake while creating this course. One that cost me an extra hour in time spent repairing the damage. Not only did I point it out to you exactly what happened, and why, I also showed you how I 'fixed' it. While the last thing I wanted to do was make a time-wasting mistake, use it as a lesson when creating your own course! Learning from the mistakes of others is a great teacher!
TEMPLATES INCLUDED
• At the end of the course I provide you with the Keynote presentation I created during the course and if you don't have a MAC I also provided it in PDF format.
How profitable is selling courses? I generated over $40,000 in sales in just 6 weeks of starting this biz: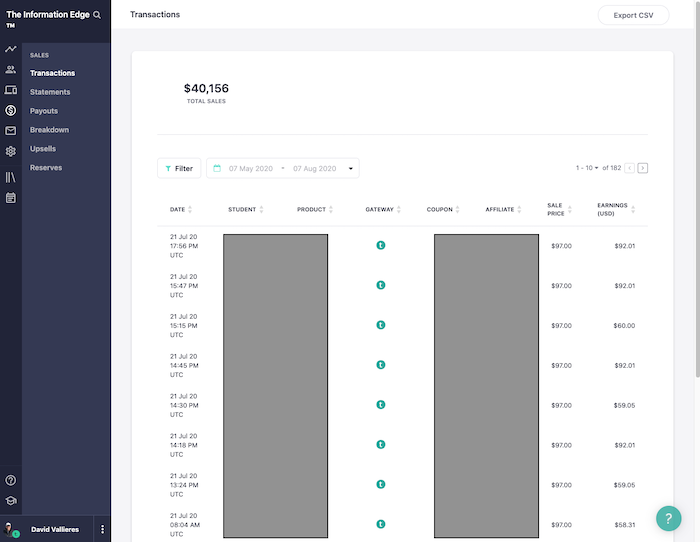 Course Curriculum
Available in days

days after you enroll

The Course on Course Creation
Available in days

days after you enroll

Downloads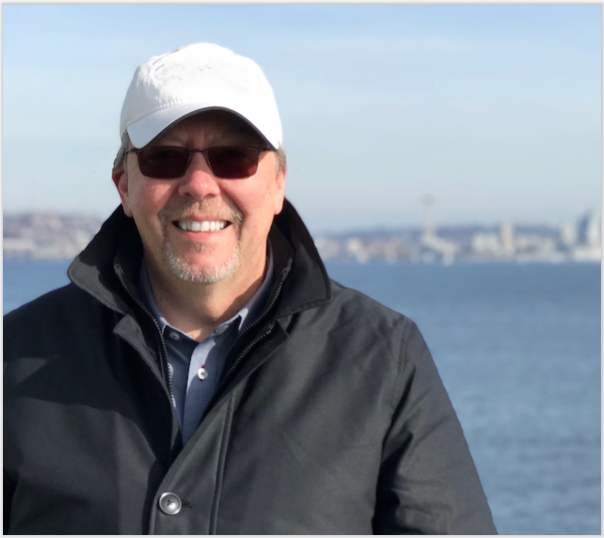 I'm your instructor for the Course on Course Creation. I started my online publishing biz, InfoProductLab, in 1999 and have enjoyed teaching and creating courses to help other people learn complex subjects, acquire new skills or to help motivate them to better their lives. It's not always easy to learn something new, and that's why I create courses to help speed up the process. For those who ask my advice on how succeed faster I always say to them, "Knowledge is power. Learn as much as you can. You'll begin to see potential where others don't and it will motivate you to succeed". In that order. It never fails.
SEND US YOUR FEEDBACK: After enrolling and taking the course simply respond to the email you received from us included with your confirmation!